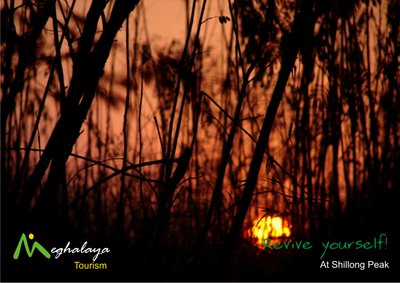 The West Bengal tourism department will help boost tourism in the northeast by arranging package tours from Kolkata.
"We will promote package tours from Kolkata to all the northeastern states. But Meghalaya will be our top priority," said Rachhpal Singh, the tourism minister of West Bengal, who was here recently to attend the 2nd inter-state regional conference of tourism ministers of eastern and northeastern states. Stating that the new government was promoting tourism on a "war footing", Singh said the sector was the priority area.
Chief minister Mukul Sangma said a "brand image" of Meghalaya would be created on the same lines as "Incredible India". "This will be developed through an appropriate tagline, catchy slogans, signature tunes, innovative and market-focused advertisement campaigns," he added.
"Proactive and promotional measures would be undertaken for creating the image of the state as a safe and enjoyable destination duly supported by good infrastructure and facilities at the destinations," the chief minister told Union tourism minister Subodh Kant Sahai recently.
Pointing out that Meghalaya was richly endowed in terms of flora and fauna with unique sacred groves, living root bridges, majestic monoliths and amazing rock formations, Sangma said the government has embarked on a policy of developing tourism to ensure sustainability and conservation of the environment and natural resources. Stating that an endeavour was being made to promote golf tourism in the state, he pointed out that Shillong has one of the oldest 18-hole golf courses in the country. "The Shillong Golf Course has the potential of attracting ardent golfers from within the country and neighbouring countries," he said.
He also mentioned about the recently concluded Shillong Autumn Golf Tournament that had seen players participating from different parts of the country like Bengaluru, Jamshedpur, Kolkata, Jorhat, Guwahati and Manipur.