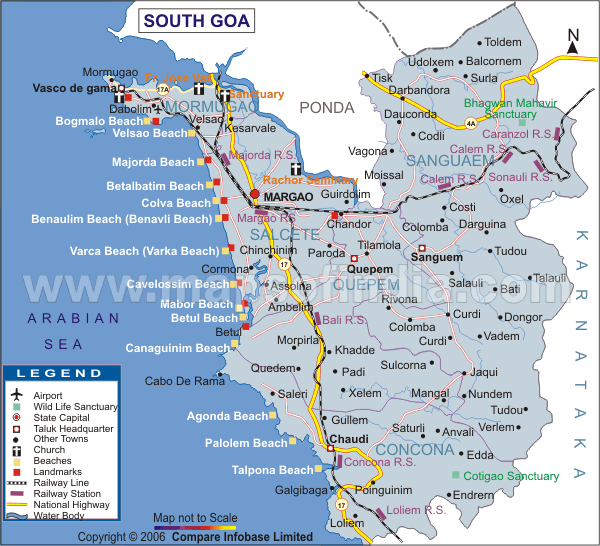 Now you can avail benefits of special vacation packages offered by Indian Railways Catering and Tourism Corporation (IRCTC).
IRCTC is starting an exclusive train to Goa, which promises sightseeing by dedicated tourist buses and stay at decent hotels for seven nights and eight days. The train journey will start on January 21 from the National Capital, and will be back here on January 28. There is also provision to embark or disembark at tourist spots like Agra and Jaipur during the onward or return journey. The organizers have set aside an entire day for sightseeing of North and South Goa.
The budget of frequent train travellers have been factored in while finalizing the package as there are four categories of travel, ranging from budget to deluxe class.
Under the Budget Class, non-AC train travel and non-AC hotel stay is on offer for Rs 11,200 (single), Rs 8, 950 (double) and Rs 7, 800 for three persons. The Standard Class includes train travel in non-AC, but AC accommodation. The corresponding costs will be Rs 13, 200 (single), Rs 10,350 (double) and Rs 8, 950 for three persons. For Comfort Class, the journey will be in AC III, and stay in AC hotel. The charges are Rs 17,200 (single), Rs 14,350 (two) and Rs 12,950 for three persons.
AC-II travel and AC hotel accommodation is being offered under Deluxe Class, which will cost Rs 20,150 (single), Rs 17, 350 (double) and Rs 15, 900 for three persons.
An official said the tariff includes rail travel, transportation for sightseeing and hotel accommodation, including all onboard and off board meals like breakfast, lunch and dinner. If travellers directly book the package till first week of December, they will get a discount of 5% under IRCTC's Early Bird scheme, he added.