Manipur Tourism Festival 2009 has started with fanfare on Friday at Hafta Kangjeibung in Imphal.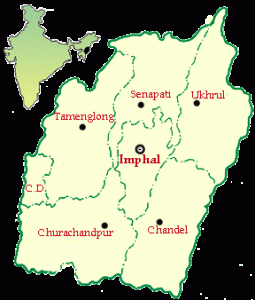 The festival is one of the main platforms to display the uniqueness of the culture of Manipur. Manipur festival aims at promoting tourism in the north-east by showcasing the richness of the Manipuri culture and heritage, by portraying its art and culture and exhibiting crafts, indigenous sports along with tourist spots of the state.
In all, 300 stalls including representatives from outside the state have participated in the festival. The most attractive aspect of the festival this time is the participation from Thailand.
The festival will conclude on December 19.
How to reach Imphal
There is no direct train service to Imphal. But travellers can travel upto Guwahati or Dimapur.