The Manipur Tourism Festival 2009 is going to be held at the Hatta Kangjeibung ( Palace ground), Imphal East from December 10 to 19.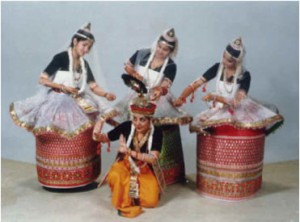 Highlights of this year`s festival:
Showcasing of extreme sports like BMX cycles
Demonstration cum friendly competition will be held by the expert cyclists from Indonesia, Singapore and Thailand, apart from local talents
Adventure tours: cycles expedition from Imphal to Ukhrul, Siroy Lily and Dzuko valley areas will be held.
Different items of foods including from Myanmar are also going to be made available at different stalls.
Indigenous sports like Polo (Sagol Kangjei) will be played
Display of famous dances like Raj Leela and other tribal dances

From next year the Manipur Tourism Festival will be celebrated as "Sangai Festival".