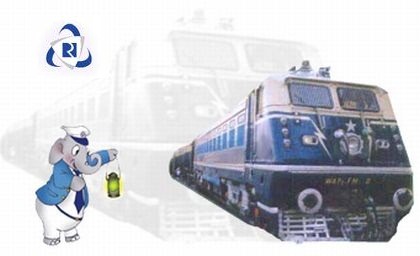 To check misuse of tatkal bookings, Railways said a separate reservation form for passengers booking tickets under this scheme will be introduced soon.
The pink colour tatkal form has to be filled up by the passenger at the booking counters providing details of his/her address, contact number and ID. At present a single requisition form is available for booking both normal and tatkal tickets.
The form also carries a set of warnings including deboarding at the next station, imposition of fine or imprisonment as per provisions of Railway Act if address and other details furnished are found to be false.
Announcing the move, GM Northern Railway V K Gupta said more than five lakh multiple personal IDs and 44,000 IDs created by agents have been deactivated since February 2011 by the IT anti-fraud team of IRCTC as part of efforts to check misuse of ticketing service.
Opening time of tatkal booking was changed from 8 am to 10 am earlier this year. Gupta said 62 pairs of special trains would be run this festive season to clear the rush of passengers.
Elaborate security arrangements have been made in major city stations with augmentation of workforce and ensuring proper crowd management, he said.
The arrangements also include timely placements of the rake at the platform and keeping a check on elements cornering seats in coaches.