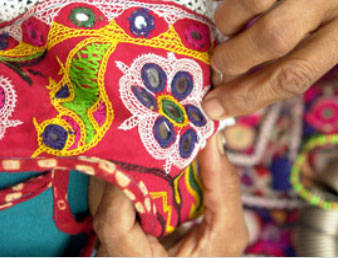 "Promotion of rural tourism is an important factor. Most of the foreigners would like to see the true India that is rural India, its traditions and customs," he said here.
Chiranjeevi, Rajya Sabha MP, was addressing a review meeting with Andhra Pradesh Tourism minister Vatti Vasantha Kumar and senior officials.
The actor-politician said Andhra Pradesh was rich in its rural traditions, art, culture and cuisine.
"Pochampally handlooms need to be promoted in a big way as part of rural tourism so that it attracts more domestic and foreign tourists. There are many lesser-known places that have high tourism potential. We have to identify such places in each district and promote them."
Chiranjeevi emphasised the need for "branding" of Andhra Pradesh on the lines of Kerala, Madhya Pradesh and other states attracting high volume of holiday-makers.
"Effective and vigorous marketing of AP tourism in India and abroad is needed. The USP of AP should be highlighted so that it attracts more and more tourists."
The minister announced a conference of the UN World Tourism Organisation's regional commission for South Asia, East Asia and Pacific countries would be held in Hyderabad in April.
Venue of the conference, in which 30 countries were likely to participate, was finalised during his recent meeting with UNWTO Secretary General Taleb Rafai, Chiranjeevi said. India is currently the Chairman of the UNWTO regional commission for south Asia.