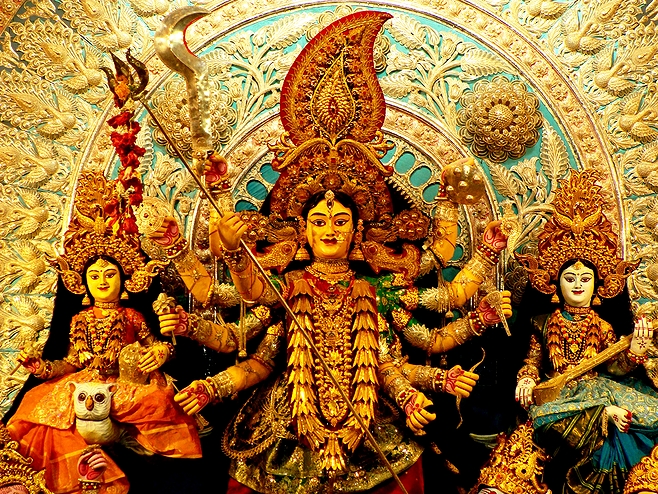 Odisha Tourism Development Corporation (OTDC) has launched a special package tour from the Bhubaneswar to Cuttack. It is trip is of 10-12 hours duration and tourists can visit and enjoy the festive atmosphere of community puja pandals and also visit the State Marine Museum in Cuttack.
"Festivities reach the peak in Cuttack during Dusshera with world famous gold-silver filigree tableaux and grand mandaps. We thought of taking the residents both from outside the state and also from Odisha to Cuttack during Durga Puja," said Manoranjan Patnaik, OTDC managing director.
The tour will continue for five days starting from Sasthi on October 10 to Dashami on October 14. Each tourist has to pay Rs 445 for air conditioned transport, snacks and ticket to Marine Museum.
As many as 150 community puja pandals come up during Dussehra in Cuttack, of which 16 have gold-silver tableaux and at least 30 pandals are mega-budget ones with grand decorations and illumination.
Besides, OTDC has also launched four more tour packages to Chilika, Bhitarkanika, Taptapani, Rambha and Panchalingeswar. The packages to Chilika including visit to both Satapada and Barkul are one-day tours, while others are one night two day packages. The OTDC will provide air-conditioned transport, AC accommodation, food and boating, officials said.
"The tour programmes will begin on October 1, 2013 and will continue till October 20, 2013. If we get a good response, we may extend it further," said Alok Mishra, marketing executive of OTDC.