The Karnataka govt will soon announce a new tourism policy for a period of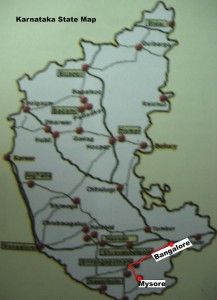 five years — 2009-14 — with several changes and industry-friendly schemes. The policy, approved by the state cabinet, is under print and will be made public within a week, a senior government official said.
K Jyothiramalingam, principal secretary, department of tourism, said that the new tourism policy will encourage the development of tourism infrastructure in the most backward taluks of the state. The government proposes to provide a cash subsidy up to Rs 35 lakh or a maximum of 35 per cent of the investment being made by private sector for setting up hotels among other things, he said.
"For the first time, we have incorporated in our new tourism policy, a cash incentive scheme for the development of hotels in the backward areas of the state. We have also made a provision of similar incentives to those who come forward to promote heli tourism, medical tourism or wellness tourism in the state. Though the policy has not made a mention on the incentive for development of heli tourism, there is a provision for the same and the exact details will be announced while floating the tenders for specific projects," he said.
Speaking at a seminar on 'Trends in Tourism', organised by the Federation of Karnataka Chambers of Commerce and Industry (FKCCI), here, he said the state government will invite private participation in the forthcoming infrastructure development works for promotion of tourism in the state.
The new policy will also include accreditation guidelines for promotion of wellness tourism and medical tourism in the state. The state intends to give thrust on these forms of tourism, which help attract large number of tourists to the state, he said.
G Janardhan Reddy, minister for tourism and infrastructure, who was conferred the 'Tourism Person of the Year' award by FKCCI, said the state government was in the process of developing 10 helipads and 13 new airports across the state for promoting tourism and industry.
The state government is also mulling the possibility of setting up a theme park in Bangalore, he said adding night safari will be introduced at Bannerghatta national park within a month.