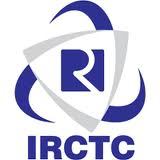 IRCTC has launched e-wallet, a user-friendly payment option aimed at making purchase of e-tickets easier. The e-wallet is a rolling deposit scheme wherein the customers will have an account with the IRCTC and deposit money to be used in future for booking e-tickets from its IRCTC website (irctc.co.in).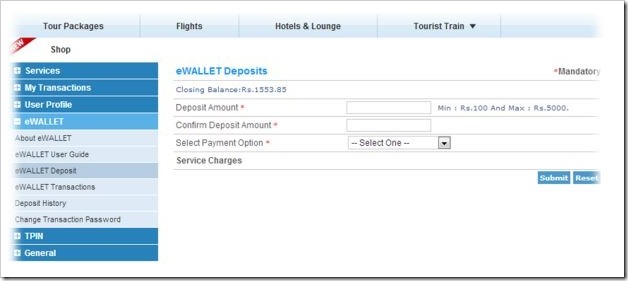 The booking of tickets with credit card, debit card or net banking is time consuming and there is chance that your transaction may not be successful due to load on server, expiry of login session. The problem is being addressed with the launching of e-wallet scheme, he said.
Since your money is already deposited with the IRCTC, you are not transferred to the bank's server for payment. This leads to lower transaction time and successful booking of tickets.
Only PAN card verified users can register this scheme and in case of ticket cancellation, the due refund will be credited to the e-wallet account next day.
eWALLET registration and booking through eWALLET is not available from 8:00 am to 12:00 pm
Step 1 – Register for eWALLET Scheme after login into http://irctc.co.in
Step 2 – PAN card verification
Verify PAN card number
Step 3 – Registration fee payment
After the verification of user's PAN Card number, payment page will appear for payment of eWallet Registration fee (Rs 250)
Step 4 – Registration
Create transaction password and select the payment option to pay Registration fee. After step 4, you will get successful registration message.
Step 5 – Deposit money in e-Wallet
To deposit the amount in the eWallet account click to'eWallet DEPOSIT' link on the left navigation bar. Select option and fill the amount to be deposited and reconfirm the same account.
Step 6 – Booking E-tickets via eWallet
On payment gateway page you will see e-Wallet as a payment option amongst other payment options. Select eWallet option and enter transaction password on payment page. The amount will be debited from the e-Wallet account and redirected to the confirmation page.