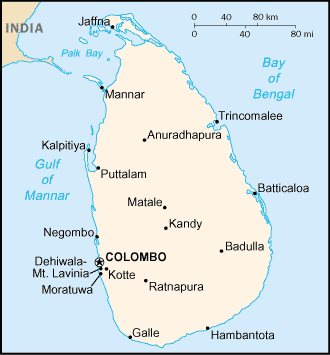 Good news for your future Srilanka tour in 2012! Sri Lanka government has reduced a $50 visa fee to $20.
Sri Lanka's Immigration and Emigration Department launched the Electronic Travel Authorization (ETA) system last month to grant prior approval for visa via online for foreign nationals from 78 countries. The system is to take effect from January 01, 2012. They will now charge $10 from South Asian travellers and $20 from others.
The previous on-arrival visa system will continue as a reciprocal gesture for people travelling from The Maldives and Singapore, the two countries reciprocating the facility for Sri Lankans.
Earlier the government has decided to charge a fee of US$ 50 for a tourist visa with double entry for 30 days, US$ 60 for a business visa with multiple entry for 30 days, and US$ 25 for transit visa with single entry for seven days.
The move comes after India protested the $50 fee as being too excessive and warned that it would severely impact tourism, which has hit an all-time high of nearly 670,000 arrivals.
Sri Lanka hopes to attract 2.5 million tourists by 2016. Now the reduced visa fee was encouraging news for the industry.