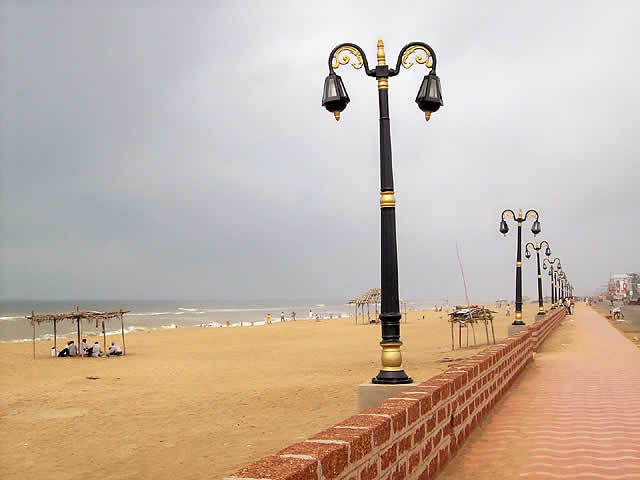 The Odisha state government has imposed a blanket ban on the use of polythene and gutkha packets on Puri beach. The move to keep the tourist spot clean and pollution-free came after a proposal by the Puri district administration's beach development committee (BDC).
The state forest and environment department passed the order on July25, 2012. "We will convene a meeting with district officials and BDC members for enforcement of the rule. Beach vendors and tourists would be sensitized not to use polythene on the beach," Puri civic body's chairperson Shantilata Pradhan said.
Though Puri earns the distinction of having the largest sprawling beach in the eastern region of country, cleanliness of the beach is a major cause for concern. The dirty beach is taking its toll on annual footfall of foreigners for whom the beach was the only source of recreation in Puri. While around 60 lakh tourists visit Puri annually, only around 40,000 of them are from foreign countries.
"Disgusted over the unclean beach, foreigners are not willing to visit Puri again. That is the reason why we never find foreigners touring Puri repeatedly. All the overseas visitors are newcomers," said Ramakrushna Dasmohapatra, president of Hotel Association of Puri.
A group of foreign tourists had left the Puri district administration red-faced by taking up cleaning activity on beach in 2009. Holding placards in hands they expressed their displeasure over the shabby condition of beach and picked up garbage and dumped it in dust bins. The district administration had then hurriedly convened a meeting and taken a few face-saving measures to keep the beach clean. But the situation has not changed, as visually-insulting beach continues to scare away tourists in large numbers.
"We hope things will be better after the polythene ban. Municipality sweepers, voluntary organizations and hotel labourers are carrying out cleaning on the beach regularly. The district administration is also taking steps to keep the beach free from unauthorized vendors," Puri tourist officer Bijaya Kumar Jena said.