IRCTC's ticketing revenue has seen an increase of 462 per cent over the past three years. From Rs 704.9 crore in 2006-07 and Rs 1,744.7 crore in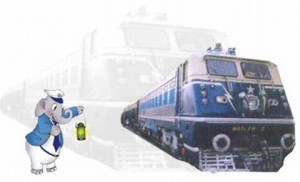 2007-08, the corporation got Rs 3,966.98 crore from sale of online tickets last year. The impressive sales figures have led many officials to believe IRCTC will cross the Rs 5,000-crore mark in online ticketing sales this year.
And, experts feel with the Unique Identification project of the government, the market for online ticketing will only increase tremendously.
The corporation has, to this end, collaborated with 81 organisations and 11 state governments to operate multi-utility kiosks, which provide online ticketing services. IRCTC has further tied-up with Indian Oil Corporation, Bharat Petroleum Corporation and Hindustan Petroleum Corporation to provide e-ticket reservation facilities to people through their chain of petrol pumps and retail gas agencies. Ticketing sales data from the corporation recorded between April and September 2009 reveal that online ticket reservation services have had a good response from people of lower income groups.