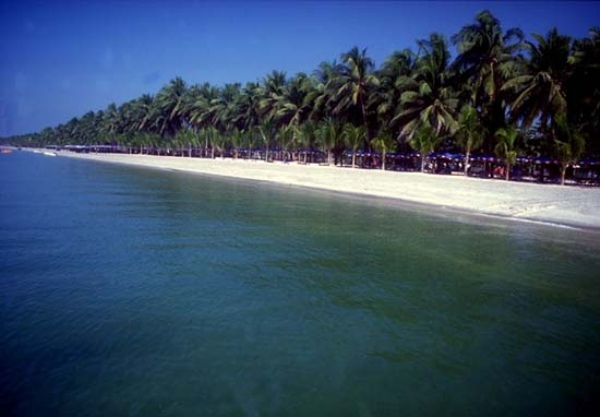 The Andaman and Nicobar (A&N) administration has undertaken a big tourism development drive under the management of its Lieutenant Governor Lt Gen AK Singh. Development of tourism has a huge social connect here as tourism sector is the 2nd highest employment generator for the Union teritory.
During a recent media discussion, Lt Gen Singh said, "Though the beauty of this group of islands is unparalleled, yet it doesn't attract the number of tourists it should. And the main reason for this tourist apathy is the prohibitive cost of air travel."
Lt Gen Singh, who hit the ground running to give these islands a facelift after he took charge on July 8, 2013, is determined to make airfares to Port Blair affordable so that more and more tourists can fly down.
"As it is, very few airlines operate in this sector. Barring Air India, all others are private carriers, so having control over their fare structure is out of question. Now we're thinking of somehow subsidising airfare for tourists who are flying to Port Blair from the mainland. I've taken up this issue with the civil aviation ministry and, hopefully, it'll come through," Lt Gen Singh said.
What about approaching AirAsia which is unbelievably low-cost? "We are already in talks with AirAsia. They too have evinced some interest. But it'll take some time before they decide to fly to Port Blair," said A&N chief secretary Anand Prakash.
Development comes with its own baggage and once tourist inflow increases, it'll be a baggage full of garbage. How does the administration plan to deal with such a situation?
"On every populated island, we have designated spots for waste disposal. We chemically burn tons of garbage every day, rain or sun. With the ongoing drive, we expect a substantial increase in tourist footfall. Therefore, the administration is chalking out a more effective waste management system, which will be put in place soon," tourism secretary Rakesh Bali said.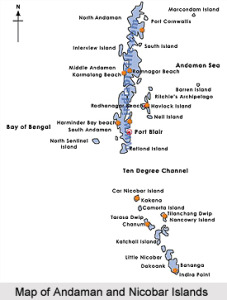 Along with the A&N administration, private tours and travel giant Make My Trip (MMT) has been doing a commendable job in promoting eco-friendly tourism in Andaman. One of the most active tour operators in the islands, MMT has not only been training local boatmen in tourist-friendly behaviour, safety and promotion of eco-friendly tourism, it's also organising events like half-marathon to promote Andaman as a tourist heaven.
"These islands have everything to entice and enamour nature-loving tourists. Blue waters, blue skies, white sand and white clouds… lots of water sports… scuba diving, sea walking, snorkeling, swimming, sunbathing, trekking, bird-watching, game fishing, elephant ride and much more. We encourage tourists to come here, explore, enjoy and leave behind their footprints on the virgin beaches," said Gaurav Marwah, MMT's product manager for Andaman and Ladakh.