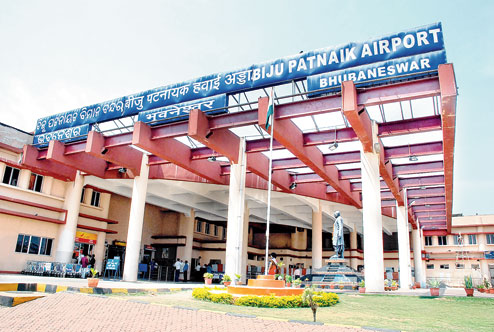 Air India (AI) has changed the timing of its flights operating from Bhubaneswar to Mumbai and New Delhi. The Mumbai – Bhubaneswar flight will now take off from the commercial capital at 8.30 am, land here at 10.40 am and return at 11.15 am. It will be effective from October 25, 2014 to November 15, 2014.
Of the two flights that operate between Bhubaneswar and Delhi, day flight will have two schedules – one from October 25 to 28 and another from October 29 till November 15.
Between October 25 and 28, the flight will operate via Bagdogra. It will take off from Delhi at 11.30 am and land here at 3.40 pm after hopping at Bagdogra. It will leave for Delhi at 4.15 pm.
After October 29, 2014 till November 15, 2014 it will start from Delhi at 11 am, land here at 1.05 pm and return at 1.45 pm. The daily evening flight will start from Delhi at 6.50 pm and reach here at 8.45 pm. It will leave for Delhi at 9.25 pm on all evenings between October 26 and Nov 15, a release of Air India stated.