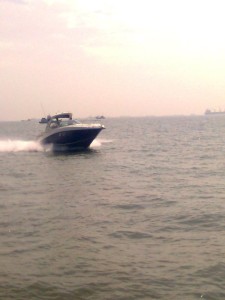 Umbergaon is a small town in Valsad district in Gujarat state of India. It is located nearest to the border of Maharashtra state and is home to many of the fishermen community. The coastline of the Arabian Sea creates a beautiful beach at Umbergaon. The serene beach attracts many of the tourists for its calmness and peacefulness. The place is suitable for meditation and weekend vacations. The sandy beach remains a little playful during the day. But evening makes it the best place for taking a walk. Cool air, the prevailing calmness and the view of sunset makes it a perfect destination for evening leisure.
One will also find many of the local fare during the evening hours. The swings and handicrafts are the other attractions that keep the visitors engaged on the beach. Though it remains calm throughout the year, it cannot be termed as a solitary beach as mostly visitors visit the place for relaxation and meditation.
Places to visit near Umbergaon Beach
As the beach itself is tremendously beautiful and creates a good atmosphere for relaxing and evening leisure, there are also many other attractive places in the vicinity. Visitors during their trip to this beach love to visit:
 Light House
The light house near the beach is a major attraction and people visit this during the day time. It is a great day time engagement in Umbergaon beach. The panoramic view of the beach and the nearest natural scenic beauty can be viewed clearly from the light house at Umbergaon. The daytime visit to the beach can bring the confrontation with many beautiful natural sites if one moves towards the light house.
 Temples
Near the beach one will find many temples such as Ganapati temple and Radha Krishna temple which are also the major attractions of the beach. Visitors love to visit these temples and keep themselves engaged during their visit to the beach.
Fishing Harbor
As Umbergaon is a fishing town and the major activity of most of the population is fishing, it has a great fishing harbor. One can choose to visit the place for spending some quality time for seeing the natural sites surrounding it.
One can reach to Umbergaon by the rail, road and air. The Umbergaon station and Airport connects the town to the major cities of India. Visiting the beach during the winter and summer can bring the real beauty of the beach. One can find many of the resorts and hotels near the Umbergaon town for staying and exploring the scenic beauty of the place.
Umbergaon, Gujarat Map