As a part of CSR Tata Chemical has funded a research programme to study shark migration in Gujarat coast. This will boost Gujarat coast as toursit spot for watching whale sharks. Around 60% of the whale sharks visiting Gujarat coast are female sharks and Gujarat could be one of the important breeding hub.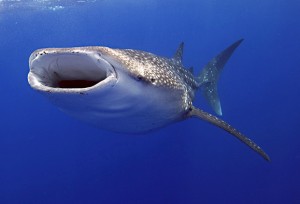 Foreign experts have taken up a research project to study feasibility of developing whale shark eco-tourism in the state. The research programme is being undertaken under "Whale Shark Conservation Campaign" jointly carried out by Tata Chemicals Ltd, Wildlife Trust of India (WTI) and the forrest department of Gujarat.
"As part of the research programme, Tata Chemicals will fund Rs 2 crore for five years research programme," said Alka Talwar, head, community development, Tata Chemicals.
A five member team of experts from Australia and US have already started working on the study. "Australia and Philippines have developed tourism based on whale sharks. However, a lot more needs to be known about the accessibility whale sharks and the duration of their stay in Gujarat waters," said Dr. John Keesing of Australian Commonwealth Scientific and Industrial Research Organisation (CSIRO).