Cyclone Phyan has made topographical alterations on some of the Goa's beaches and the tourism department may consider a re-survey of affected beach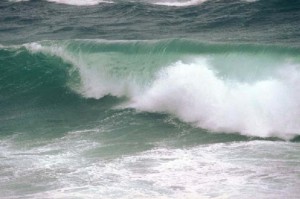 stretches if asked for by shack applicants.
"Sand dunes have disappeared from some of the beaches in South Goa," says Cruz Cardozo, president, Shack Owners Welfare Society (SOWS).
"Some of the beaches which have lost sand dunes are Colva, Benaulim, Betalbatim and Majorda," he added.
Cardozo said that he would have to take into consideration petitions from his members affected by the topographical alterations on their beach stretches.
"There might have to be a re-survey of certain beach stretches to ascertain whether the number of shacks allotted still hold or has changed," Cardozo said.
Tourism director Swapnil Naik, when contacted, said that he did not foresee a reduction in the number of shack allotments. "We might have to make slight adjustments, but I don't think there will be a reduction in the number of shacks," he said.
"The Goa Coastal Zone Management Authority (GCZMA) will have to undertake a fresh survey of the affected beach stretches, if we ask them for an updated report. I may ask for a reassessment of the affected beaches if we receive a request or petition in this regard," Naik added.