India is the 'best country brand for value for money', according to this year's Country Brand Index (CBI) survey done by FutureBrand.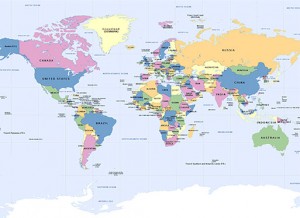 The United States bagged the top spot in overall ranking ahead of Canada and perennial favourite Australia in the online survey, which was partnered by public relations firm Weber Shandwick's Global Travel & Lifestyle Practice.
The survey, conducted among frequent international travellers from nine countries, also ranked India fourth best new country for doing business, behind Japan, US and the UK.
The survey compared 102 countries in diverse fields such as arts & culture, business, best place to raise a family, political freedom, nightlife and environmentalism.
India figured in the Top 5 list in authenticity, history, and art & culture besides making it to the list of "rising stars" — or, countries that are likely to become major tourist destinations in the next five years — which was led by the United Arab Emirates, China, and Vietnam.