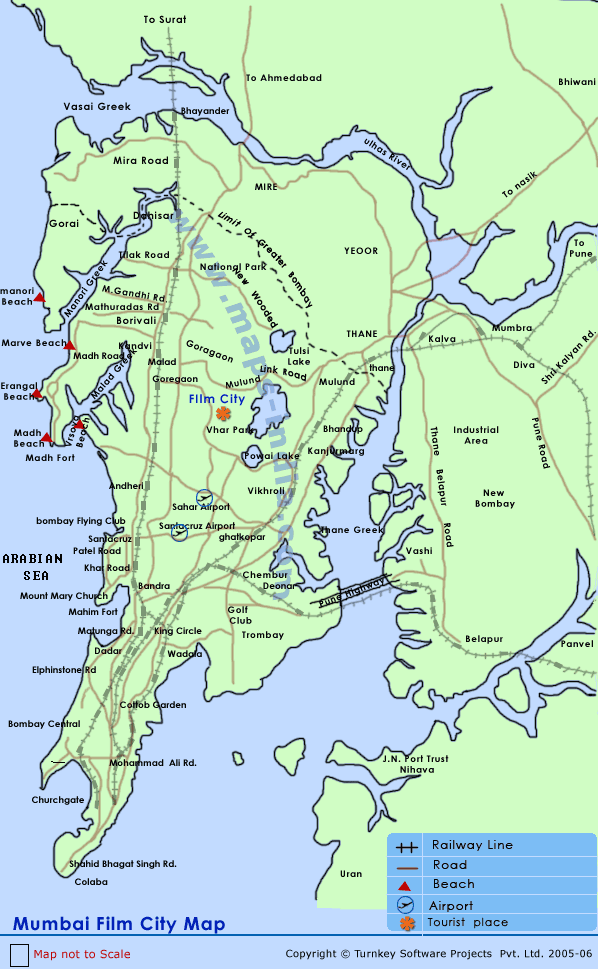 Projects aimed at developing Mumbai's Film City and Visakhapatnam's beaches are among 35 multi-billion dollar initiatives aimed at boosting foreign tourist flows into India under the 12th Five-Year Plan, Tourism Minister Subodh Kant Sahay said.
These projects would be the main focus of India's efforts to develop the tourism sector with a view to attract an additional 5 million foreign visitors a year and generate 25 million local jobs, he told.
Public-private partnerships would undertake these mega developments while both the central government and state governments would invest in related infrastructure, Sahay said during his three-hour interaction with more than 60 executives from airlines, travel agencies and tour operators.
Sahay said he was seeking detailed feedback from the Singapore-based tour operators on how India should develop the tourism sector, including more flexibility in issuing visas on arrival.
"We need your feedback to progress further on our tourism sector plan and we want to help you grow business along with our plans," he assured.
Though Mumbai is a major film industry hub, tourism flows remains limited and studios such as state-owned Film City would need to be redeveloped on the scale of Hollywood studios, which are major draws for tourists, said Sahay, who visited the Universal Studios set up on Singapore's resort island of Sentosa.
He held a two-hour meeting with representatives from Universal Studio and Sentosa Development Corp on the concept, implementation and development of Sentosa island, a major tourist draw in the city state.
International projects such as Sentosa could be some of the models for developing a large number of areas in India, including virgin beaches and hill spots in Tamil Nadu, Karnataka, Maharashtra, Gujarat, and Orissa, said Sahay, also noting that such projects would draw domestic tourists.
He pointed out that Indians were known for travelling within the country, especially pilgrim tourists visiting religious places, but they lacked world-class facilities for longer stay.
As for international tourists, Sahay said investments would be made in building star-rated international class hotels with over two lakh rooms and budget hotels with 26 lakh rooms during the Five-Year Plan as India seek 12% year-on-year growth in tourism.