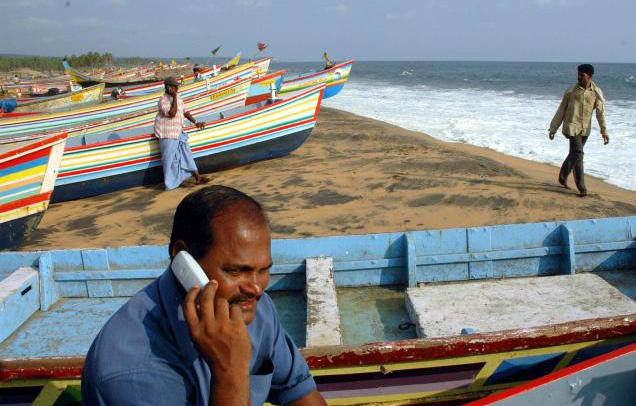 Odisha's "Empowering fishermen through mobile advisory services and toll free call centers for fisheries extension service", a scheme which has been popular amongst fishermen earned appreciation at the Union government level and an award at a national workshop on good practices in rural development sector.
The Ministry of Rural Development had organised a national workshop under the "Saansad Adarsha Gram Yojana" at Bhopal recently where more than 100 MPs of different states were invited. For Schemes Implemented by different states nominations were sought and Odisha's scheme was shortlisted from 528 nominations and finally nominated as the best amongst the final 31 schemes. Exhibition stalls of all the 31 final nominations had been put up. Under the Scheme in Odisha over two lakhs SIM cards have been distributed in last two years and have been of great use during natural calamities.
Deaths of fishermen are common along this coastal belt of Odisha, where calm seas can suddenly turn violent and swallow flimsy boats like his, leaving families back home to grieve fathers, sons and brothers lost at sea.
But a new state-run voice messaging mobile service for fishermen, which provides weather updates, ocean status forecasts and locations of where to scout for a fish, is trying to change this. It already has more than 200,000 subscribers.
The voice messaging service – a one-minute bulletin sent to subscribers cell phones five times a day – was launched by Odisha's fisheries department in January 2014.
The voice messages, all in the local language Odia, give information on potential fishing zones, weather warnings, ocean status forecasts and market rates for fish such as hilsa, mackerel, prawns and shrimps.
The messages also provide information on fishing bans that are temporarily imposed and offer regular updates on the various welfare schemes offered by the government.
The department of Fisheries has an extensive plan to enroll another two lakhs of fishers in coming two years. The five voice messages disseminated every day on fisheries interest is proved useful for the fish farmers and fishermen of the state.