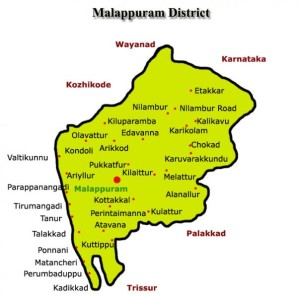 The beautiful location of Malappuram itself describes it as a great tourist destination. Being surrounded by Nilgiri hills on the east and Arabian Sea on the west gives it a unique geography. Being surrounded by the hills in one side and by sea on the other side is a great location itself. The place is greatly revered for its beautiful location. Malappuram being one of the largest districts of Kerala receives more of the tourist's attention. Malappuram is gifted with many backwaters, beaches and natural sites that keep the tourists bound forever.
The beach located in Malappuram is Padinjarekkara Beach. This is a beautiful place that gives amazing views to the tourists.  Being the most famous place in Kerala, it has many things to offer the visitors.
Padinjarekkara Beach
Padinharekara Beach is known as Padinjarekara Beach in Kerala. This beach is famous due to the amazing view of the confluence of the River Bharatha, River Tirur and the Arabian Sea. The confluence of these two rivers with the Arabian Sea gives a spectacular view to the tourists. The clear white sands fringed by rows of elegant palm trees are quite specific to Kerala. And it is this beach which represents the beautiful Kerala to the visitors coming from all around the world. The greenery and the amalgamation of white sand and bluish water all together create a perfect abode to stay away from daily routine.
The natural beauty of the beach prompts the visitors to lie down and experience the splendid sight at the beach. The beach is a perfect place for nature lovers and the nature enthusiasts. One can get enough reason to spend a good day here on the Padinjarekkara beach.
The beach is also a perfect place for swimming and taking bath. It is a totally unique experience to enjoy the sea amidst all the trees and natural atmosphere. The district of Malappuram is filled with natural sights and the beach enhances its natural beauty further. One must visit to the Padinjarekkara Beach when one makes a trip to state of Kerala.
Why only the beach, Malappuram is home to many artifacts and temples. One must visit Thirumandhamkunnu Temple, Jama-at Mosque, Sree Kadampuzha Bhagavathy Temple, Thunchan Memorial, Nilambur, Tanur, Kottakkal, Kadalundi Bird sanctuary, Kottakunnu and Ponnani when one makes a tour to the Padinjarekkara Beach.
Reaching Malappuram
The nearest airport and railway station is Calicut. Calicut is only 36 km away from Malappuram. One can hire taxis to reach Malappuram beach.