The Shamuka tourism project is being developed over an area of about 1,000 acres on the public-private partnership (PPP) mode under new tourism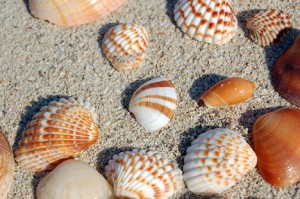 policy.
PricewaterhouseCoopers (PwC) has submitted the revised bid document for the proposed Rs 3,500-crore Shamuka tourism project to the Orissa government.
PwC was engaged by the state government to prepare a fresh bid document for the Shamuka tourism project so as to make it investor friendly.
"PwC has submitted the revised bid document to the state government and it is likely to be approved by the end of this month. The tenders for the Shamuka tourism project would be invited after that", an official source told Business Standard.
Moreover, the state tourism department is planning to launch campaigns for the tourism project both within the country and in some select overseas destinations to attract the investors for the project, the source added.
The state government felt the need for a revised bid document after it had received a lukewarm response to its bids for developing four five-star hotels as a part of its showpiece Shamuka tourism project.
It may be noted that only three hotel chains had participated in the final bidding process for developing the four five star hotels.
Earlier, eleven bidders were shortlisted in the pre-bidding process held in September last year. The shortlisted payers include both individual as well as joint bidders like Taj Group of Hotels and Resorts, ITC, Park Hotels, Ananda Spa, Emaar MGF with Hyatt, DLF with Hilton, Unitech with Starhood and Zoom Developers with Kamat hotels.
While the four five star hotels would be developed on 100 acres of land, the master developer was to develop the infrastructure on the remaining 900 acres of land at the project site, near Sipasarubali, about 10 km south of Puri. The state government is investing Rs 50-70 crore on providing external infrastructure like electricity and water supply for the five-star hotel properties.
Apart from the four five star hotels, the Shmauka tourism project would have facilities like a convention centre of international standards with a seating capacity of nearly 1,500, an 18-hole golf course, boutique hotels, international spa and wellness centres, an entertainment zone and sports facilities.