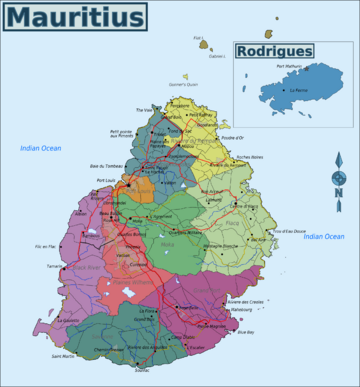 Mauritius Tourism Promotion Authority today said it is expecting up to 6% growth in visitors from India this year following various promotional activities.
"We want to tap the growing potential of Indian outbound market. We are concentrating on visibility, accessibility and attractivity of our country in India. We are aiming about 4-6% more Indian visitors this year compared to 2011," Mauritius Tourism and Leisure Minister Michael Sik Yuen told reporters here.
In 2011, 53,955 Indian tourists visited Mauritius.
The minister said he will leave for New Delhi to hold talks with Air Mauritius to add one more flight to the current fleet of four per week from Mumbai.
"We are hoping to convince Air Mauritius on the additional flight on load factor. We expect this additional flight from Mumbai will begin from next month," he added.
At present, there are eight direct flights connecting Mauritius and India, four from Mumbai, one each from Bangalore and Chennai and 2 from New Delhi.
"We intend to enhance the tourist arrivals from India to 1 lakh in near future," he added.
Mauritius Tourism Promotion Authority is planning to spend about $1 million on promotional activities not only in tier I cities but also in emerging cities of Maharashtra, Gujarat and Tamil Nadu, he said. "We will increase this budget if there is any need," he added.
Having spent $0.7 million on promotional activities in India last year, Mauritius is bullish on promoting tourism in emerging markets like India, China and Russia.
The Island country saw an overall 900.86 lakh tourists in 2011, mostly from Europe and is targeting about 5% growth this year.
Surrounded by emerald-blue sea and home to beautiful sandy beaches, Mauritius offers safaris, adventure sports like sky diving, wind surfing and water skiing.